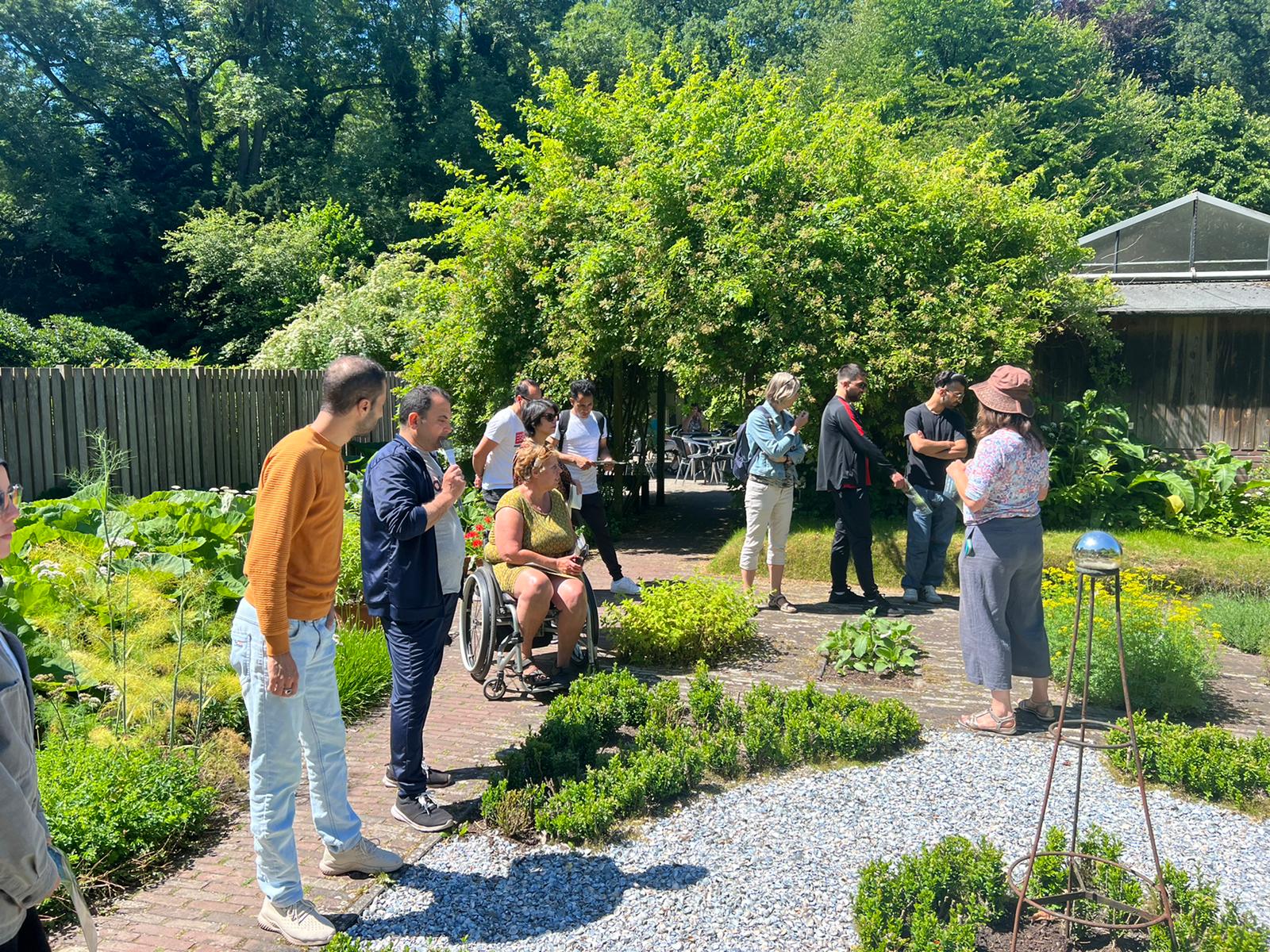 Bezoek aan de tuinen van Mien Ruys in Dedemsvaart
Een leuk groepje stond op 22 juni 's ochtends al klaar bij de parkeerplaats AZC. Fietsen in de hand en op naar Dedemsvaart. Het weer was heerlijk, zonnig en weinig wind. Een prachtige fietstocht door een koel bos met smalle paden midden door de natuur. Onderweg werd een koffiepauze ingelast. De sfeer zat er direct goed in.
De tuinen waren kleurrijk, symmetrische vormen en divers aangelegd. Langzaam bezocht de groep de ene na de andere tuin, af en toe iets drinken en genietend van alle natuurschoon.
Visit to the gardens of Mien Ruys in Dedemsvaart
A nice group was ready in the morning of June 22 at the AZC parking place. Bicycles in hand and on to Dedemsvaart. The weather was lovely, sunny and little wind. A beautiful bike ride through a cool forest with narrow paths in the middle of nature. A coffee break was arranged along the way. The atmosphere was immediately good.
The gardens were colorful, symmetrical shapes and diversely laid out. Slowly the group visited one garden after another, now and then having a drink and enjoying all the natural beauty.