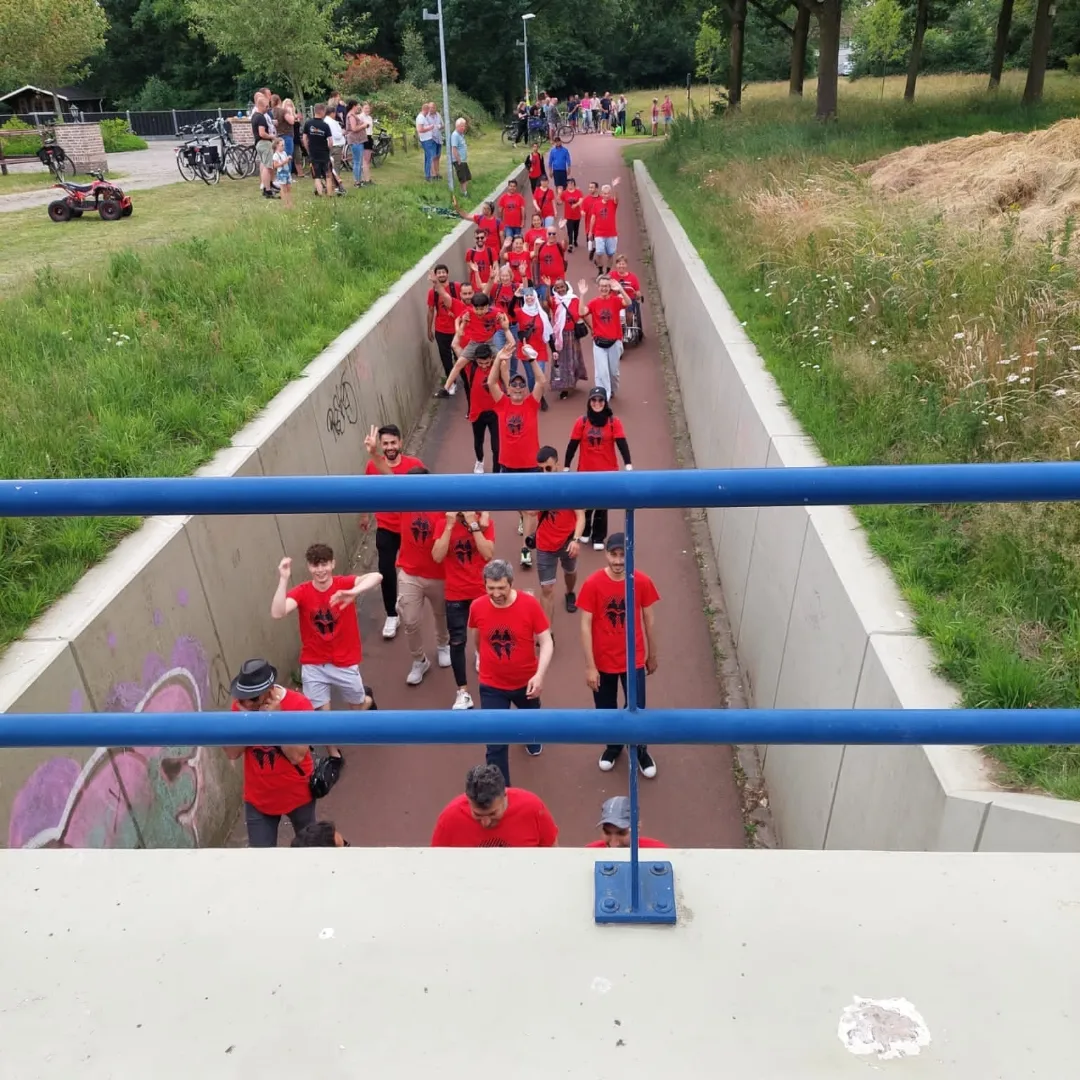 Avondvierdaagse 2022
Inventariseren 'wie doet er mee?', T-shirts uitzoeken en bestellen, opgeven voor de vierdaagse, inkopen doen en rustpuntenregelen en dan… woensdag 15 juni was het eindelijk zover. De eerste Avondvierdaagse van Stichting TaalCultuur!
Veel mensen hadden zich opgegeven. Taal- en activiteiten coaches Marianne, Ida en Margret hadden er zin in, net zoals de vele deelnemers. Vier dagen lang 5 kilometer lopen. Voor enkelen bleek het toch iets te veel te zijn en moesten een dagje overslaan. Uit volle borst werd er met de Nederlandstalige liedjes meegezongen. ' Bij ons in Hardenberg…. Bij ons in Hardenberg. Hebben we taalles… hebben we taalles.. etcetera. Het was heel gezellig. De rustpunten werden op alle avonden en de zaterdag goed verzorgd door Annemarie, Jan-Henk, Rick en Jan. Zaterdag was het defilé met een bloemetje van de COA van het AZC Hardenberg. Daarvoor dank.
De Avondvierdaagse is zeker voor herhaling vatbaar!
Avondvierdaagse (walking for four days) 2022
Inventory 'who is participating?', select and order T-shirts, sign up for the four-day event, do shopping and arrange rest points and then… Wednesday 15 June the time had finally come. The first Four Days Marches of the TaalCultuur Foundation!
Many people had given up. Language and activity coaches Marianne, Ida and Margret were looking forward to it, as were the many participants. Walk 5 kilometers for four days. For some it turned out to be a bit too much and had to skip a day. They sang along with the Dutch songs at full throttle. 'With us in Hardenberg…. With us in Hardenberg. Do we have language lessons… do we have language lessons.. etcetera. It was very pleasant. The rest points were well taken care of on all evenings and Saturday by Annemarie, Jan-Henk, Rick and Jan. Saturday was the parade with a flower from the COA of the AZC Hardenberg. Thank you for that.
The evening four days is definitely worth repeating!