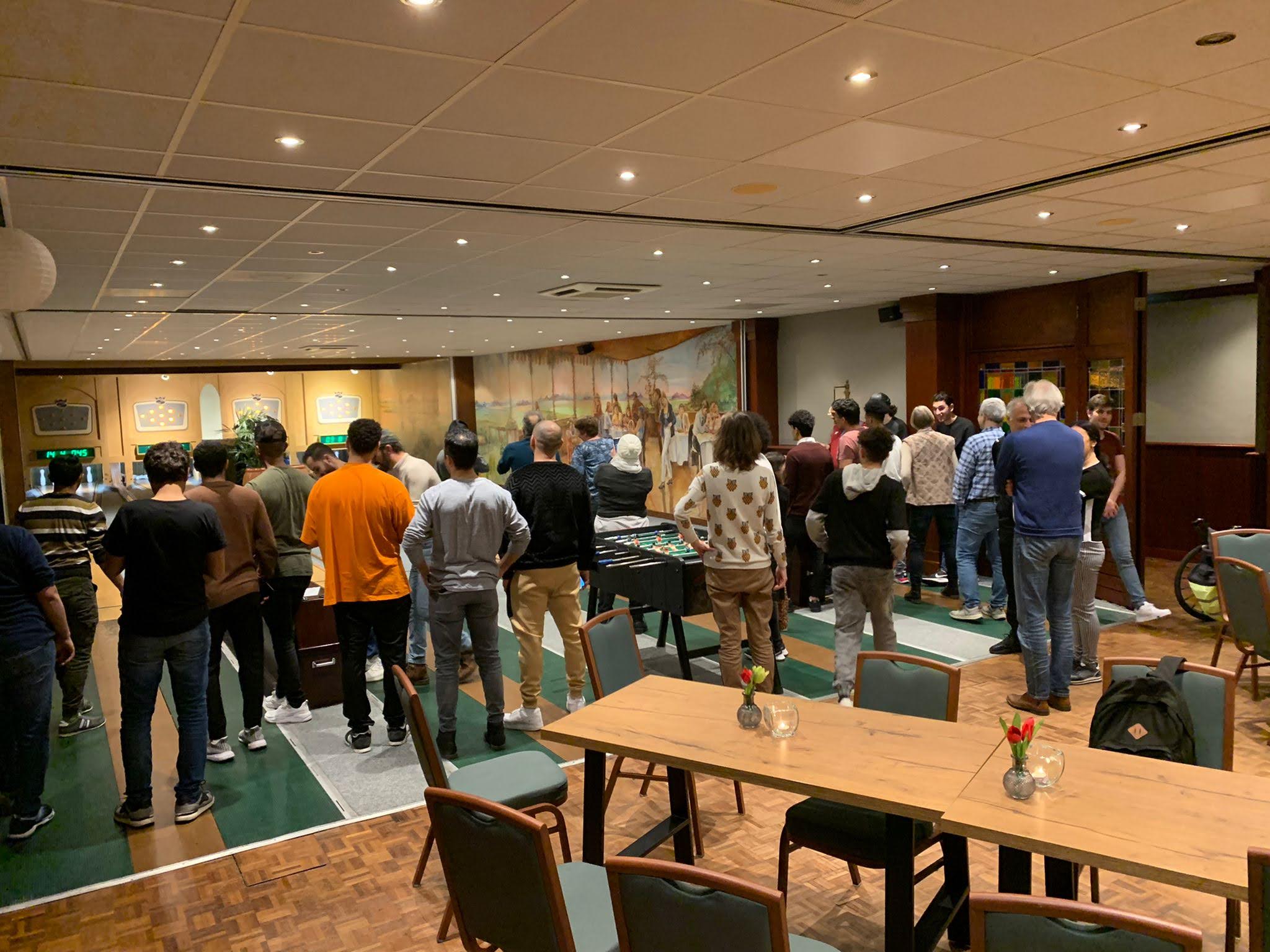 Kegelen Zaal Mulder
Maandag 20 maart gingen we met een grote groep cursisten van het AZC kegelen bij zaal Mulder. Nadat eigenaar meneer Mulder het had voorgedaan, mochten we 4 banen gebruiken. Voor de meesten was het de eerste keer. Officieel mag je 3 keer gooien, maar gooide iemand in de goot (naast de baan) werd er heel sportief, een oogje dichtgeknepen. En na wat oefenen ging het steeds beter. Helemaal nadat we iets te drinken kregen. Sommigen gooiden zelfs alle 9 kegels in één keer om! Dat noemen we een strike.
Het was erg fijn om lekker hard te gooien, met gezellige mensen. Even iets anders aan ons hoofd! Heerlijk ontspannen, soms erg nodig.
Al met al een leuke avond om op terug te kijken.
Bowling Hall Mulder
On Monday, March 20, we went bowling with a large group of students from the AZC at the Mulder hall. After owner Mr. Mulder showed it, we could use the 4 lanes. For most it was the first time. Officially you can throw 3 times, but when someone threw into the gutter (next to the track) very sporty, we turned a blind eye. And after some practice it got better and better. Especially after we got something to drink. Some even knocked over all 9 pins in one go! We call that a strike.
It was very good to throw nicely and hard, with nice people. Something else on our minds! Wonderfully relaxing, sometimes very necessary.
All together it was a great evening to look back on.