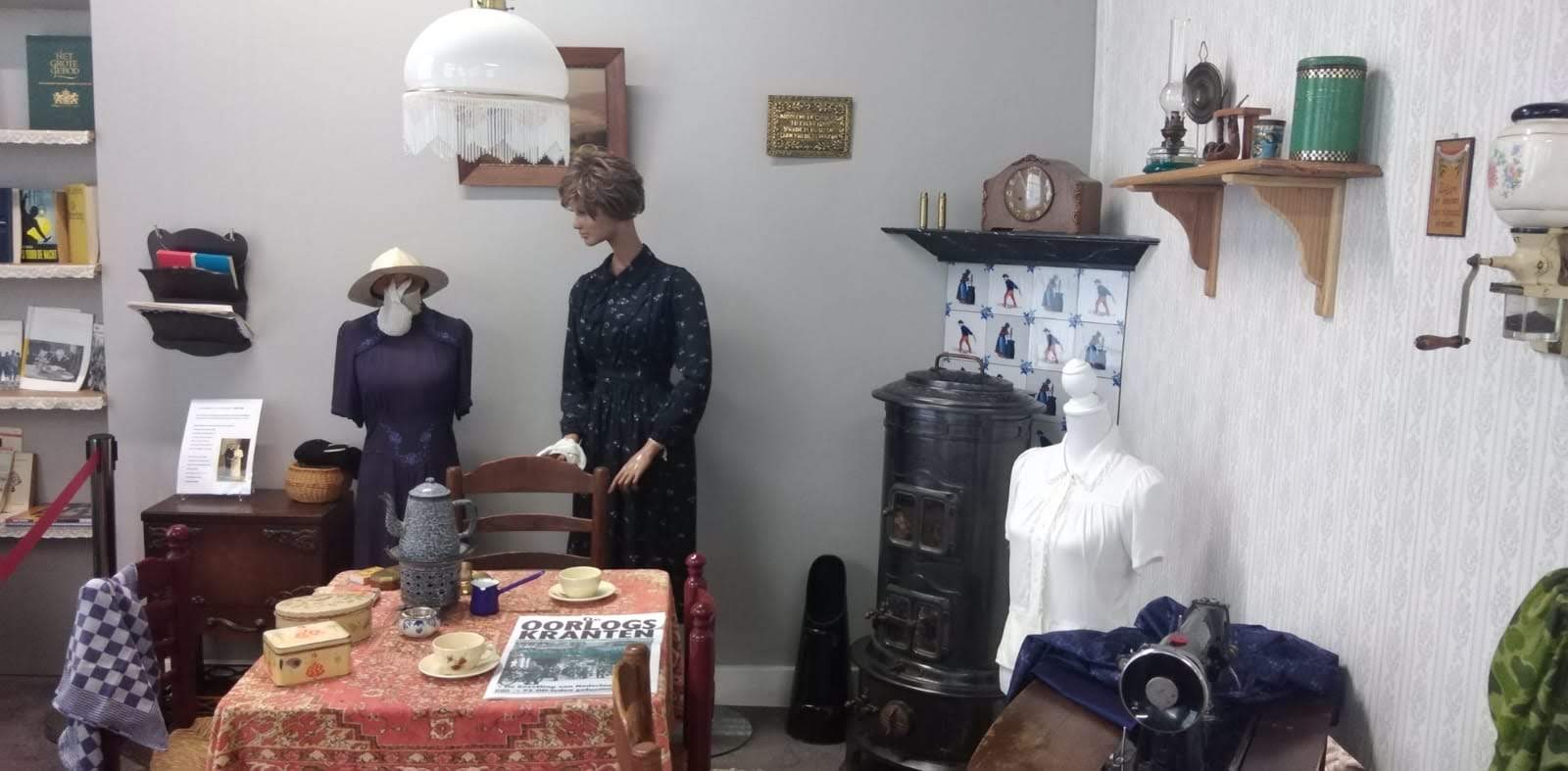 Museum bezoek 2022
Twee groepen zijn eind mee en begin juni naar het Stadsmuseum Hardenberg geweest. Het thema van de wisselende expositie was momenteel 'vrijheid'. Een zeer passend item, waar iedereen zeker zijn eigen gedachten over heeft en belangrijk vindt. Op een memoblaadje schreef iedereen op wat vrijheid voor hem/haar betekent.
Het museum gaf goed weer hoe men vroeger leefde met bijvoorbeeld een nagebootste keuken met authentieke voorwerpen. Verder waren er diverse dingen uit de Tweede Wereldoorlog te zien. Deskundige enthousiaste gidsen vertelden de zeer geïnteresseerde groepen hierover en onder een kop koffie werd gezellig nagepraat. Hartelijke dank voor het museum en de gidsen!
Museum visit 2022
In two groups have been at the end of May and begin of June to the Stadsmuseum Hardenberg. The theme of the changing exhibition was at the moment 'freedom'. A very suitable item, where everyone has his thoughts about and find it important. At a memo everyone wrote what freedom meant to him/her.
The museum showed well how people used to live at that days with for example a kitchen with authentic subjects. Further there were several things to see of the Second World War. Enthusiastic experts told the very interested groups about it and during cup of coffee people talked about it nicely.
Verry much thanks for the guides and the museum!